Since December 2019, the world is battling against the Coronavirus pandemic which has continued to usher in wide-ranging ramifications in the functioning of human societies. One of such concerns is on the democratic and political process especially the organization of elections. This is justified by the fact that such "elections usually involve large, nationwide gatherings, not only on Election day but also, for example, during campaign rallies and voter registration drives" (Buril, Darnolf, & Aseresa, 2020: 6). Such events involving mass human gatherings could increase the risk of transmission, especially if poorly planned and coordinated. At the same time, it is necessary to conduct these elections in a bid to maintain stability and confidence in democratic institutions.
Generally, in an effort to contain the COVID-19 pandemic, countries, with support from WHO, took a series of measures largely involving lockdowns, the closure of borders, drastic limitation of internal transportation, banning of public gatherings generally of more than 50 persons, ensuring physical distancing in public places, the mandatory wearing of face masks, and improvement in hygiene and sanitation (especially frequent handwashing with running water, use of hand sanitizers, and general sanitization of public spaces). The implementation of these measures, especially during the first critical six months of the pandemic since the World Health Organisation declared it as a public health emergency, significantly altered the pattern of lives of the global citizenry and raised a number of questions especially pertaining to the respect of human and constitutional rights.
The advent of the public health emergency came at a time when a number of African countries had to organize constitutional elections (Table 1). Certainly, 2020 was supposed to be a very busy electoral year with presidential, legislative, or both elections to take place in 20 African countries (Schultes, n.d.). This raised fears that large electoral events could accelerate transmission rates and that electoral management bodies in the continent are not able to satisfactorily limit the risk. At the same time, Buril, Darnolf, & Aseresa (2020: 12) warns that "while these postponements might sometimes be the best decision to protect voters and election officials, they may also open the door to political manipulation and abuses of power."
| | | | |
| --- | --- | --- | --- |
| S/N | Country | Type of election | Date of election |
| 1 | Burundi | Presidential and Legislative | May 20 |
| 2 | Malawi | Presidential | June 23 |
| 3 | Ethiopia | Parliamentary | August 29† |
| 4 | Seychelles | Presidential | October 22-24 |
| 5 | Tanzania | Presidential and Legislative | October 28 |
| 6 | Ivory Coast | Presidential and Legislative | October 31 |
| 7 | Guinea | Presidential | October 1 |
| 8 | Burkina Faso | Presidential and Legislative | November 22 |
| 9 | Ghana | Presidential and Legislative | December 7 |
| 10 | Central African Republic | Presidential and legislative | December 27 |
| 11 | Niger | Presidential and legislative | December 27 |
| 12 | Somalia | Parliamentary | December |
* In addition, there were legislative elections this year: Comoros (January), Cameroon (February 9), Guinea (March 1), Chad (January-March) †, Gabon (April 4) †, Mali (May 2), Egypt (November), and Liberia (December 8).
† Postponed due to coronavirus
Source: African Centre for Strategic Studies, 2020
** Moreover, Cameroon organized its first ever Constitutional regional elections on December 6.
COVID-19 Impact on Electoral Democracy
Prior to the COVID-19 pandemic, elections in many African countries were programmed to take place within the first half of 2020. The first dramatic impact of the crisis on elections in Africa was the postponement of various elections in 16 African countries (Table 2). Of this, seven of them were postponed indefinitely. Apart from Ethiopia and Somalia that postponed theirs to early 2021, six elections were rescheduled within 2020 in five African countries, while only South Africa moved theirs to an unknown date. Before deciding whether to postpone elections as a way to contain the virus spread, Buril, Darnolf, & Aseresa (2020: 6) indicate that:
Election officials may need to make adjustments to the activity schedule, implement new and improved procedures that reduce the potential for virus transmission, and secure funds for and procure needed materials. They should also coordinate with stakeholders across the political divide to ensure all these changes are feasible and accepted, as amendments to electoral processes are much more likely to succeed and be accepted if they result from a consultative decision-making process.
The indefinite postponement of these elections by some countries goes to justify the fears of Buril, Darnolf, & Aseresa (2020: 12) that "leaders can use the public health crisis as an excuse to suspend electoral processes and expand their authority, damaging democratic principles during an already fragile moment". This comes at the backdrop of the fact that the conduct of elections in Africa, in general, has often had fundamental challenges that undermine the democratic process in the continent. Indeed, pre- and post-electoral analyses, as well as independent observer reports of past elections in many African states have been critical about the credibility of some of these past elections as many were usually conducted in an atmosphere that was marred by massive voter fraud, voter apathy, and general disenfranchisement among others. In this year of the pandemic, a number of African states have and will organize various elections based on the existing constitutional provisions.
Table 2: African countries that postponed Elections due to COVID19 as of October 7, 2020
 Country
Electoral Event
Decision
Date of Decision
Scheduled Date of Elections
New Date of Elections
Botswana
Local by-election
Postpone
4/15/2020
May 2020
Postponed indefinitely
Cameroon
Local by-election
Postpone
3/26/2020
First round: 4/4/2020

Second round: 4/18/2020

Postponed indefinitely
Chad
Legislative elections
Postpone
6/10/2020
12/13/2020
Postponed indefinitely
Ethiopia
Parliamentary elections
Postpone
3/31/2020
8/29/2020
August 2021
Gabon
Partial legislative elections
Postpone
4/1/2020
4/4/2020 and 4/18/2020
Postponed indefinitely
The Gambia
By-election
Postpone
3/18/2020
4/16/2020
11/7/2020
Ghana
New Patriotic Party primary elections
Postpone
4/14/2020
4/25/2020
Postponed indefinitely
Kenya
Local by-election
Postpone
4/1/2020
April, June, and July 2020
12/15/2020
Liberia
Midterm Senate elections and referendum
Postpone
6/24/2020
11/13/2020
12/8/2020
Libya
Municipal elections
Postpone
March 2020
Beginning 4/18/2020 (7 municipalities)
First week of June (12 municipalities)

Nigeria

Senate by-elections
Postpone
3/19/2020
March and April 2020
10/31/2020
Local elections (Ondo State)
Postpone
3/27/2020
4/18/2020
Postponed indefinitely
Local elections (Cross River and Benue States)
Postpone
3/24/2020
3/28/2020
10/31/2020
Somalia
Presidential election
Postpone
10/2/2020
Before February 21, 2021
February 8, 2021
South Africa
By-elections
Postpone
3/20/2020
March-May 2020
Unknown
Tunisia
Municipal elections
Postpone
3/17/2020
3/29/2020
7/5/2020
Uganda
Elections of Special Interest Groups
Postpone
4/3/2020
April-May 2020
August 11, 13, and 17, 2020
Zimbabwe
Local by-elections
Postpone
3/26/2020
4/4 and 4/25/2020
Postponed indefinitely
Source: International Foundations for Electoral Systems (October 7, 2020)
The conduct of elections so far during the health pandemic in African countries has been under special circumstances in order to limit the spread of the virus. Unlike the use of mail-in ballot system used in this year's November 03 US elections, the current electoral processes in African countries and the existing digital divide offer little opportunities for structural adjustments in the organization of elections in the wake of public health emergencies such as COVID-19 from pre-existing ones. This means that even though in the middle of the pandemic, the electoral process in the continent is still characterized by campaign rallies and long queues of in-person voting, all of which, if not properly done, are pre-disposing scenarios to exacerbate the spread of the virus. Perhaps, it is in an effort to understand how to best handle such a challenge that many elections were postponed in the continent.
In this regard, therefore, a number of preventive measures have been taken by many African countries to limit the spread of COVID-19 while ensuring that voters are able to exercise their voting rights. Generally, what has been observed in these countries (beginning from Mali that was the second country in the continent to organize elections when the pandemic commenced) is that during polling days, sanitary kits comprising masks, hand-washing facilities, and hand sanitizing gel are distributed for both voters and polling staff (Gerenge, 2020). This is done alongside efforts to maintain a physical distance rule of at least one metre in the voting queues at polling stations. Besides, a number of African countries banned campaign rallies and allowed campaigns strictly to be done using the media. Further, electoral commissions in countries such as Malawi and Libya went ahead to provide Personal Protective Equipment (PPEs), sprayable anti-fraud voter ink, and adapted voter education messaging, and added more polling stations to reduce the risk of COVID-19 exposure for voters, observers, agents, candidates, and polling staff (International Foundation for Electoral Systems, 2020).
During the early stage of the pandemic in the continent, two countries, Guinea and Mali, went ahead to organize their earlier scheduled elections. Guinea held the parliamentary elections and a constitutional referendum on 22 March 2020 while Mali organized the first and second round (runoff) legislative elections on 29 March and 19 April 2020. Although little is said about Guinea's preventive health measures during the conduct of her elections 09 days after the first cases were reported in the country (13 March 2020), Mali's Ministry of Territorial Administration and Decentralisation worked closely with the Ministry of Health and liaised with business actors, youth-led organizations, and international partners to sensitize and prevent the spread of the virus during the voting exercise. As observed by Gerenge (2020), the first coronavirus cases were reported in Mali two weeks later on 25 March 2020, barely four days before the legislative elections on 29 March, thereby reinforcing pre-existing challenges to electoral preparedness including insecurity orchestrated by Jihadists and inter-communal violence.
While a number of countries such as Malawi, Mali, and Libya took COVID-19 prevention measures, albeit with limitations, Burundi's general elections present a unique case to reckon with. The organization of the country's general elections on 20 May 2020 to elect the president, national legislators, and local representatives is widely noted not to have taken serious concerns about the virus spread. The International Foundations for Electoral Systems (IFES, 2020) indicates that the country kicked out the World Health Organisation's (WHO) top staff after the organization raised concerns regarding crowded campaign rallies. Even on the Election Day, IFES reports the absence of regional observers after being told to face a 14-day quarantine upon arrival in the country.
Conclusion
Holding elections in a health-crisis period remains a daunting task especially for countries with pre-existing democratic limitations and struggling economies. Even though Africa seems to have largely challenged the scientific prognostications of the COVID-19 fatalities, the pandemic has undoubtedly resulted in a number of economic, political, security, and social challenges in the continent. Democratically, the pandemic has seriously affected the electoral exercise in a year when 20 African countries had scheduled decisive elections (presidential, legislative, or both). While some countries have held these elections, others suspended theirs indefinitely with the justification of the need to reduce the health risks. Moreover, even though this postponement could be argued as an abuse of the constitutional rights of the electorate, it could also be claimed that those elections that have taken place have not been under free, fair, and transparent environments exacerbated by the public health emergency caused by the pandemic. Such elections have been organized with the presence of limited international observers and could be viewed as undermining and eroding the gains made in the democratic process of choosing leaders and representatives in the continent. Even though lesser than expected, the virus spread does not only serve as a pointer to the chaotic health-care system in the continent, it also re-echoes the need to continue strengthening democratic institutions that will instill trust and confidence in Africans in the process of selecting their leaders at local and national levels.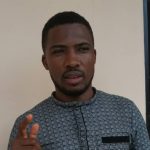 Dr. Tata Emmanuel SUNJO is an expert in Governance and Regional Integration. He is equally a specialist in Environmental Politics and Policy