The idea of universal basic income has evolved, following historical developments in the West and Europe. However, the idea of an unconditional one-off grant first appeared at the end of the 18th century and subsequently the two merged for the first time to form the idea of an unconditional basic income near the middle of the 19th century. Ever since the theme has become part of political debates, welfare measures and the emergence of a new social contract between the people and the states in many parts of the world – reflected through a slew of welfare measures being implemented by the governments across Asia, Europe, West and Africa, more increasingly.
The idea has further been gaining grounds since the launch of the United Nations-led subsequent ratification by 193 nations of 17 fold universal sustainable development goals with political commitments to achieve new levels of well being for the global populace without leaving anyone behind in this 'development centric' endeavors jointly undertaken by the United Nations and the sovereign states in a time-bound manner by 2030.
One of the overarching goals of 'no poverty,' as a part of SDGs, unique in its expression with universal appeal, largely hinges on the idea of providing teaming millions of the world an assurance of a UBI to improve their socio-economic conditions, with the final focus of lifting such large numbers of world population out of cycles of poverty. A goal with a deeper focus on strengthening the 'people centric' development agenda by 2030 has newfound opportunities and unforeseen challenges while moving people towards well being and providing them with a more sustainable world free of poverty, exclusion and inequity.
It this context, the debate around UBI and its role in shaping a 'poverty free' world through new welfare schemes and constructs for world population assumes significance in advancing the dialogue for a framework around the world.
UBI Definitions
The concept of a basic income guarantee is one of the most innovative, powerful and much-debated proposals in addressing the complex twin issues of poverty and growing inequalities. It is designed to be an unconditional, government-insured guarantee that all citizens will have enough income to meet their basic needs within their local set of prevalent circumstances. The concept of basic, or guaranteed, income is a form of social provision with a special focus on the economic and social factors of a specific place and circumstances prevalent therein.
An unconditional income transfer to those below the poverty line is sometimes referred to as a partial basic income.
There have been rather intense debates on the notion of minimum income since the beginning of the 16th century, in particular in Europe and the West, including the UK, US, Denmark, Netherlands, France and Germany and more recently in parts of Asia and Africa, like India and Kenya. They are over competing principles of income guarantee and prospects of its application prospects in different country contexts.
The principle of UBI also contains well spread out interdisciplinary approaches, drawing ideas and thoughts emanating from a variety of academic disciplines. This includes, but is not limited to, economics, social policy, labor economics, philosophy, and political science to establish a theoretical framework in pursuit of legislation to benefit teeming millions out of welfare schemes. This rationale can enable a worldwide joint action geared towards examining various models for promoting social policies in general and UBI policies, particularly in heralding an era in run-up to 2030 while envisioning prospects for a world free of poverty, hunger and inequality.
Historical Evolution and Literature Review
The idea of a minimum income guaranteed by the government is far older than the idea of an unconditional basic income. With the advent of the Renaissance, the task of looking after the welfare of poor people ceased to be regarded as the exclusive preserve of the Church. The idea of a minimum income in the form of public assistance was initiated (More, 1516 and Vives, 1526) by Johannes Ludovicus Vives (1492-1540). Vives is widely regarded as the father of the idea of a guaranteed minimum income, as he was the one who detailed the scheme and developed a comprehensive argument for it.
Close of the 18th century saw the emergence of a new idea to disrupt the thinking of the day in the alleviation of poverty throughout Europe with Antoine Caritat, Marquis de Condorcet (1743-1794) laying a new sketch through his work. The Esquisse d'un tableau historique des progrès de l'esprit humain (1795), contains a brief of how social insurance could reduce inequality, insecurity and poverty.
Subsequently, in 19th century, William Cobbett (1827), Samuel Read (1829) and Poulet Scrope (1833) in England (Horne, Thomas A. "Welfare rights as property rights," in Responsibility, Rights and Welfare. The theory of the welfare state, Boulder & London: Westview Press, 1988, 107-132), prepared a ground advocating guaranteed income schemes a firmer basis than public charity with most famous among them being is French writer Charles Fourier (1836: 490-2).
In 1848, Karl Marx in his the Communist Manifesto and the Fourierist, and Joseph Charlier (1816-1896) in his Solution du problème social ou constitution humanitaire (Bruxelles, "Chez tous les libraires du Royaume", 1848, 106p.), can be regarded to provide the first formulation of a genuine basic income.
Furthermore, John Stuart Mill came up with the idea of a non-means-tested basic income ascribing to the Fourierists while further building on the core issue of basic income. Subsequently, he heralded the formulation of the concept on the need of welfare state to advance basic rights of its citizens.
The 20th century saw the emergence of the concepts of "social dividend," "state bonus," and "national dividend" for a genuinely unconditional and universal basic income in England. After an interregnum, these type of ideas gained considerable traction about "demogrants" and "negative income tax" schemes during the 1960s and 70s in the United States. And finally, basic income proposals were actively discussed in several countries in North-Western Europe late 70s and early 80s. This century also saw the introduction of the world's first full-blown basic income scheme through the birth of the Alaska Permanent Fund, providing annual dividends to all its inhabitants in compliance with the basic duties of the state.
Towards the end of the first world war, the Nobel laureate Bertrand Russell (1872-1970) further argued for a social model in his 'In Roads to Freedom,' published in 1918, followed by Dennis Milner (1892-1956), in his "Scheme for a State Bonus" (1918), arguing for the introduction of an income paid unconditionally on a weekly basis to all citizens of the United Kingdom. Clifford H ("Major") Douglas (1879-1952), taking up the idea again being struck by how productive British industry had become after World War I and began to wonder about the risks of overproduction.
Subsequently, the economist George D.H. Cole (1889-1959), in several of his books, resolutely defended first to call a "social dividend" (Cole, 1935).  In his presentation of J.S. Mill in History of Socialist Thought (1953), Cole also referred to the idea of a UBI by using the English expression "basic income," with Juliet Rhys-Williams (1943) proposing a "new social contract," predicated on the idea of basic income as an alternative proposal for a national minimum income.
In the US, during the 1960s, debates on universal basic income, with -Robert Theobald (1929-1999) on the Triple Revolution (1964) defended a vaguely specified guaranteed minimum income, the American economist and Nobel Laureate Milton Friedman (1912-2006) proposed a radical simplification of the American Welfare State through the introduction of a "negative income tax," became intense. Subsequently, James Tobin (1918-2002), John Kenneth Galbraith (1908-2006) and other liberal economists started defending the idea of a guaranteed minimum income.
J.P. Kuiper recommended uncoupling employment and income as a way of countering the de-humanizing nature of paid employment: Only a decent "guaranteed income," as a called it, would enable people to develop independently and autonomously (Kuiper, 1976).
In 1977, Politieke Partij Radicalen became the first European political party to officially include a UBI (basisinkomen) in its electoral program, with the Voedingsbond playing a major role in the Dutch debate throughout the 1980s, with Dutch recommending the introduction of a "partial basic income," insufficient to cover the needs of a single person and hence not meant to replace the existing conditional minimum income system.
Germany and France were leaders at the same time in accentuating the debates on citizen's income administered in the form of negative taxes, and France advocated an unconditional income as the expression of society's fundamental trust in those excluded from the labor market and in their ability and willingness to invest in activities of collective interest. Jean-Marc Ferry (1995, 2000) developed a plea for a UBI as a right of citizenship at the level of the European Union, reckoning full employment out of reach and a "quaternary" sector of socially useful activities needs to be developed.
Millennium Development Goals to Sustainable Development Goals
Toward 2030 Universal Agenda
In the year 2000, the United Nations came out with a set of 8 Millennium Development Goals comprising extreme poverty and hunger, universal primary education, gender equality and women empowerment, child mortality, maternal health, HIV/AIDS, malaria and other diseases, environmental sustainability and global partnerships for development. With MDGs Declaration, 191 nations along with 22 international organizations committed to help achieve the goals by 2015. Eight goals were measured by 18 targets and each goal had specific targets with a definitive time line to achieve the eight fold goals by the committed partners.
These eight-fold MDGs came to an end in 2015 transitioning itself into a more elaborate, specific, measurable, process driven and reportable goals called the Sustainable Development Goals. The new SDGs are a set of 17 fold universal goals with assigned targets numbering 169 that have been committed by 193 nations to fulfill the goals by 2030.
SDGs are a set of seventeen universal, all encompassing, negotiated and reportable goals with aim to achieve its fulfillment in a time bound manner ensuring that no one is left behind in this exercise in a lead up to nations' joint efforts to build a more sustainable world free from poverty, hunger and deprivation.
These 17 goals reflect world communities concern around our planet and their joint consensus efforts to implement their respective priorities that aggregates into a set of achievements for a more sustainable world based on rules and responsibilities.
These goals listed below underscore the urgency of actions and priorities both by the national governments and international organizations to begin to take concrete, actionable and irreversible actions to demonstrate shared goals of building a global world order that is more sustainable, free from poverty and hunger for our future posterity, in run up to fulfillment of 2030 agenda:
Goal 1: No Poverty
Goal 2: Zero Hunger
Goal 3: Good Health and Well-being
Goal 4: Quality Education
Goal 5: Gender Equality
Goal 6: Clean Water and Sanitation
Goal 7: Affordable and Clean Energy
Goal 8: Decent Work and Economic Growth
Goal 9: Industry, Innovation and Infrastructure
Goal 10: Reduced Inequality
Goal 11: Sustainable Cities and Communities
Goal 12: Responsible Consumption and Production
Goal 13: Climate Action
Goal 14: Life Below Water
Goal 15: Life on Land
Goal 16: Peace and Justice and Strong Institutions
Goal 17: Partnerships to Achieve the Goals
The SDGs were identified based on a consensual process including independent mechanisms, interdependent approaches and a consensual framework agreed between consenting parties in their commitment and ability to step up their joint actions to build a better world based on rule-based order.
The mechanisms of reporting progress on goals, periodic review of the process and measurable outcomes are since in place and nations are gradually stepping up their efforts in fulfillment of their commitment to achieve SDGs keeping in view their nationally determined goals. Issues core to the achievements of the goals by 2030 are financing of these goals and global triangular partnerships that are being sorted by the nations including definitive roles for the sovereign nations, private sector and international agencies including but not limited to the United Nations and its constituent agencies in meeting out of some of the persistent challenges in run to achieving SDGs in a time bound manner with efficiency and effectiveness.
One of the concerted questions in fulfillment of the SDGs that are on the table specifically include but not limited to addressing goal number one focusing on global 'no poverty' agenda in run up to 2030. These goals are global however firmly in realm of respective nation's priorities to take action to remove poverty which alone can address the full spectrum of SDGs in aggregated manner.
 SDG 01: A Promise for 'Zero Poverty' by 2030
While global poverty rates have been cut by more than half since 2000, one in ten people in developing regions are still living with their families on less than the international poverty line of $1.90 a day. There are also millions more who only make a little more than this daily amount. Significant progress has been made in many countries within Eastern and Southeastern Asia, but up to 42% of the population in Sub-Saharan Africa continues to live below the poverty line.
Poverty is more than the lack of income and resources to ensure a sustainable livelihood. Its manifestations include hunger and malnutrition, limited access to education and other basic services, social discrimination and exclusion as well as the lack of participation in decision-making.
Economic growth must be inclusive in providing sustainable jobs and promoting equality. Social protection systems need to be implemented to help alleviate sufferings in the face of current and potential economic risks. These systems will help strengthen responses by afflicted populations to unexpected economic losses during disasters and will eventually help to end extreme poverty in the most impoverished areas.
Global Review of Poverty by the United Nations
While extreme poverty has eased considerably since 1990, pockets of the worst forms of poverty continue to persist. Ending poverty requires universal social protection systems aimed at safeguarding all individuals throughout their life cycle. It also requires targeted measures to reduce vulnerability to disasters and to address specific underserved geographic areas within each country context.
The rate of extreme poverty has fallen rapidly. In 2013 it was a third of the 1990 value. The latest global estimate suggests that 11% of the world population, or 783 million people, lived below the extreme poverty threshold in 2013.
The proportion of the world's workers living with their families on less than $1.90 per person a day declined significantly over the past two decades, falling from 26.9% in 2000 to 9.2% in 2017.
Based on 2016 estimates, only 45% of the world's population was effectively covered by at least one social protection cash benefit.
In 2017, economic losses attributed to disasters were estimated at over $300 billion. This is among the highest losses in recent years, owing to three major hurricanes affecting the United States of America and several countries across the Caribbean.
(Source: Report of the Secretary-General, The Sustainable Development Goals Report, 2018)
Country Specific UBI Anti-Poverty Models
One of the questions, however, in context of UBI potentially serving as a tool of poverty alleviation would be UBI vis-à-vis targeted subsidies. The nuanced question can be as under:  Is UBI a more efficient way to eliminate poverty than targeted subsidies?
The idea of UBI has found supporters from diverse set of disciplines and also non-economists such as Mark Zuckerberg, Stephen Hawking, Elon Musk and Bernie Sanders endorsing the idea. Left leaning school hopes that it will reduce poverty and inequality while Rightists hope that the single payments will allow for more efficient welfare systems.
One of the issues therefore is: Does a UBI reduce anxiety among the recipients and allow for simplifying a messy system of subsidies and handouts?
It seems so, going by feedback from places where such schemes have been trialled on test case basis. Some of the countries that successfully implemented UBI include the below listed places putting some 'lessons' out in public domain on how these nations went about implementing UBI schemes including resultant outcomes and the lessons learnt.
Here is the summary of a few global UBI cases:
ALASKA
Jay Hammond, the Republican governor of the state of Alaska, in the middle of 1970s, set up the Alaska Permanent Fund. Since the implementation of the program in 1982, all officially resident in Alaska for at least six months have been beneficiaries of a uniform dividend year after year. The fund started initially as exclusive investment in the State economy subsequently became an international portfolio.
In 2008, the size of the annual dividends reached a new all-time high. Alaska's oil dividend scheme over the years has repeatedly been proposed for other parts of the world, continuing to be unique — and help make Alaska as the most egalitarian among the states, and also worldwide.
FINLAND
Finland's version of the universal basic income started in January 2017. A random sample of 2,000 unemployed people aged between 25 to 58 years was paid €560 monthly – the country's per capita income pegged at €41,600 in 2017 – without any condition to seek or accept work. Recipients who got jobs continued to receive the same amount. Their feedback was compared to that from a control group of 1,75,000 unemployed people with similar demographics. The pilot ended in December 2018, without conclusive findings. The recipients, however, said they felt less stressed.
CANADA
In Canada's Ontario province, a BIG project was implemented, giving some 4,000 people basic income payments for up to three years. A "comparison group" of 2,000 persons not getting the payments participated in a study that looked at how the payments affected food security, stress, anxiety, mental health, housing stability, education and training, employment, and labor market participation.
The scheme provided Can$16,989 per year for a single person, less than 50% of an earned income, and Can$24,027 a year for a couple, less than 50% of any earned income. People with a disability get an additional amount of up to Can$500 per month. Canada has a per capita income of about Can$38,500, with Ontario suffering a higher poverty rate than the national average.
The Ontario BIG scheme has recently wound up in March 2019 with province's new Conservative government stating the scheme proved expensive and unsustainable. The recipients, however, stated that the public money received helped them to eat better, buy warm clothes for winter, in going back into the education system and investments in businesses.
KENYA  
Kenya's BIG scheme covered 14,474 families spread across 295 villages. While 44 villages received KSh 0.75 per adult per day for 12 years, 80 villages received the same amount for two years. Another 71 villages got a one-time payment of around KSh 500 per adult. The control group was 100 villages that did not receive any payments at all. One of the key findings of the scheme, however, is that people generally do not blow the cash on liquor or gamble it away. Kenya, with its per capita income of KSh 1,170 and its rural-orientation, is much closer to India with its per capita of KSh 1,963.
INDIA  
The idea of a cash payment made to citizens irrespective of their wealth is centuries old and has had its ardent advocates in India. In a major economic decision, a national flagship UBI scheme was launched by the Indian government in 2005 to provide anyone above the age of 18 up to 100 days of minimum guaranteed employment. This was to mainstream more than 200 million people in economic activities in order to expand the growth and development prospects for national economy:
National Rural Employment Guarantee Scheme
Also, a scheme that comes any close to a UBI in India can be NREGS, an employment guarantee scheme in India for providing 100 days guaranteed wage employment for all employment seekers above the age of 18 and willing to undertake the work. The scheme came into force on September 5, 2005 in 199 districts in India with subsequent addition of another 130, benefitting approximately 200 million people with a budget of about INR 38,500 crore – which equals $60 billion.
This UBI moved more than 200 million people out of poverty line, building a case for more such government funded schemes for guaranteed income schemes to spike and enhance economic activities to include people to contribute to national gross domestic product, its growth in development and strengthening of public institutions.
Some of the advantages of the UBI scheme in this case can be summarized as below:
Proved easier to implement in reaching out to the intended beneficiaries with money while reducing involvement of middlemen
It also gave people discretion to spend on what they thought was important
With assured employment for 100 days, the scheme generated regular incomes for people helping alleviate poverty.
In countries like India – where approximately 22% of the population lives below the poverty line with basic services of health and education largely remaining outside of reach of people – it becomes difficult to ascertain how a UBI scheme would work here.
The matters further get accentuated with variations in socioeconomic parameters, varying degrees of measurable indicators at the sub regional levels, and distribution of tasks between centre and state of policy making and program implementation.
Any such UBI scheme on a country wide level warrants relatively larger quantum of financial resources. The government can, however, sustain such schemes – either by cutting down on existing subsidies or by reducing expenditure and diverting money to basic income, or by increasing taxes.
Feasibility of UBI as a Poverty Alleviation Mechanism  
Within the afore mentioned evolution of the idea of UBI schemes as prevalent in the Europe and the West, locating the Indian experimentation of the idea within its own unique context can serve a comparison for learning and potential replication of the idea, countrywide. Indian case provides for a multi-layered diagnosis based on its quasi-federal constitution where both the sub-regional entities and the government in the centre need a harmonious collaboration and partnership to advance the idea of basic minimum guarantee schemes and implement that effectively.
In the future as the UBI roll out is debated and action plan to implement it arrives, there will be a greater role to be played by sub regional actors and players in ensuring the full coverage and making the progress of implementation successful.
Universal basic income is also referred to as periodic cash payment unconditionally delivered to all on an individual basis, without any work requirement.
It forms a part of social security in which all residents of a country receive an unconditional sum of money from the government or any other public institution in addition to any income obtained from elsewhere, regardless of any differences in social or economic positions.
The case of Alaska covering its residents fully under BIG can serve a good case example for further detailing and potentially a pilot replication of the concept by other nations. It can also serve as a test case for sub-regional actors, where the real incidence of the scheme holds the ground for its efficacy both in terms of its implementation and success.
From the governmental side though, this would mean a shift in revenue it receives through taxation and how it subsequently spends it. Currently, this money earned through taxation is commonly used to fund the various services that the government provides, as well as the welfare subsidies it pays for.
A shift to universal basic income would mean moving away from service delivery and instead providing people with the money to access those services.
UBI Debate in World's Largest Democracy
In recently concluded Indian parliamentary elections, it was interesting to see an intense political debate, joined in by leading national and international economists; around UBI schemes to advance the debate and around how the government can implement targeted basic income guarantee schemes in India. Congress, one of the main opposition political parties in India, introduced a new plan – NYAY – a basic income scheme, in its election manifesto, to mandate the scheme provide 20% of India's poorest households a basic income of INR 72,000 – $1,033 – a year, if it was returned to power.
The party also estimated that 50 million families, or nearly 250 million people, will benefit from a potential UBI scheme. Some ballpark estimates suggested that the scheme can cost approximately 2% of the national Gross Domestic Product pegged currently at $2.61 trillion.
India currently runs more than 900-odd centrally funded welfare schemes on the lines of UBI including the Public Distribution Service for cheap food, fertiliser subsidies for farmers, the NREGS, loan waivers, soft loans, and scholarships, costing public exchequer anywhere between INR 2.5 trillion to INR 3 trillion a year.
It also is feared that the government finances can blow up in case the fiscal deficit suddenly expands by 2% of the national GDP. If a scheme such as – NYAY- came into being, it may eventually be possible to scale down, and gradually eliminate, the schemes like NREGS, fuel and fertiliser subsidies.
Indian economy is largely informal both in its size and opportunities, banking largely on agriculture to date, difficult to guess incomes. In absence of robust data and estimates available, arriving at an acceptable definition of poverty also gets difficult, making it harder to devise methods that would clearly identify intended recipients for BIG.
Fixing Cyclic Poverty Conundrum
There has been marked progress on reducing poverty over the past decades with the world attaining the first MDG target – to cut the 1990 poverty rate in half by 2015 – in 2010. Despite the progress made in reducing poverty, the number of people living in extreme poverty globally continues to grow and remains high. Given the global growth forecasts, poverty reduction may not be fast enough to reach the target of ending extreme poverty by 2030.
According to the most recent estimates, in 2015, 10% of the world's population lived on less than $1.90 a day, compared to 11% in 2013. That's down from nearly 36% in 1990.
Nearly 1.1 billion fewer people are living in extreme poverty than in 1990. In 2015, 736 million people lived on less than $1.90 a day, down from 1.85 billion in 1990.
While poverty rates have declined in all regions, progress has remained rather uneven:
East Asia and Pacific – 47 million extreme poor – and Europe and Central Asia – 7 million – have reduced extreme poverty to below 3%, achieving the 2030 target.
More than half of the extreme poor live in Sub-Saharan Africa. In fact, the number of poor in the region increased by 9 million, with 413 million people living on less than $1.90 a day in 2015, more than all the other regions combined. If the trend continues, by 2030, nearly 9 out of 10 of the extreme poor will be in Sub-Saharan Africa.
The majority of the global poor live in rural areas are poorly educated, employed in the agricultural sector, and under 18 years of age.
The latest projections show that if we continue down a business-as-usual path, the world will not be able to eradicate extreme poverty by 2030. That's because it is becoming even more difficult to reach those remaining in extreme poverty, who often live in fragile countries and remote areas. Access to good schools, health care, electricity, safe water, and other critical services remains elusive for many people, often determined by socioeconomic status, gender, ethnicity, and geography.
The multidimensional view – wherein other aspects such as education, access to basic utilities, health care, and security are included – reveals a world in which poverty is a much broader, more entrenched problem. The share of poor according to a multidimensional definition that includes consumption, education, and access to basic utilities is approximately 50% higher than when relying solely on monetary poverty.
Moreover, for those who have been able to move out of poverty, progress is often temporary: Economic shocks, food insecurity and climate change threaten to rob them of their hard-won gains and force them back into poverty. It will be critical to find ways to tackle these issues as we make progress toward 2030.
Given the fact that more than half of the world's poor reside and are located in Sub-Saharan Africa – and to a degree in parts of Asia – in general and also eradication of poverty is a long term, systemic, development oriented, resilience led and moved primarily by creation of community infrastructure supporting health, education, safety, access to electricity and opportunities for income generation led by fair employment opportunities, a targeted approach by sovereign nations is called for to sustain the momentum of efforts ensuring that periodic economic shocks do not deter a large population on the verge of being lifted out of poverty back in to the conundrum of cycle of poverty. A local – global approach and impact driven solution can help the system fix itself and make it more robust.
One of the ideas that is seen being pursued by national governments and development agencies – including the UN and its system – is the debate around ensuring basic minimum income guarantee to the poor through a number of programs that could be rolled out as part of the 2030 agenda; much traction is gaining momentum in this regard.
There are several challenges in any such roll out of a UBI plan that secures and ensures minimum income due to lack of large amount of financial resources, resulting in and attributable to political indecisiveness and lack of strong institutions and issues related to conspicuous spending by beneficiaries. However, there are clear advantages of having UBI scheme that may propel economic activities with possibilities of galvanizing adequate resources in the system, leading to the global economic growth, indirectly.
Is UBI a Panacea for Social Inequalities?
Like all new innovations, UBI comes with its own set of unique challenges. One of the concerns, however, in advancing UBI as a panacea policy idea is expressed by Israeli historian, Yuval Noah Harari, who refers UBI as 'neither universal nor basic.'
More generally, UBI is seen as a national or even local program for income support.  For instance, if assumptions of large scale automation programs killing jobs with its toll in low and middle-income countries were to come true, a national or local UBI scheme in the United States or any European country would offer no solution in India or Asia.
In terms of bare minimum, the adequate level of UBI is determined by the degree to which it would guarantee the financial means for the daily 2,500 calorie intake needed for survival. A higher level of UBI would also buy clothes and shelter as true in cases of ongoing and planned basic income experiments in Finland, Kenya, the Netherlands, Ontario, India, Scotland, Uganda and the United States.
In all of these, benefits do not go beyond the absolute poverty threshold. The concept of poverty is a relative one implying that the people are poor unless they can fully participate in the societies they belong in. Active membership for people of a society is not predicated on monetary compensation but on affordable high-quality education, access to healthcare, active labor market policies and adequate social capital. Having enough money to get by is not the final test for UBI but the realisation of social citizenship. For instance, as a member of the Nordic welfare state family, Finland offers ample opportunities for those on the edges of labor markets. UBI may help people to more fully realise these opportunities, but positive labor market outcomes may not be achieved in other contexts. This notion is universally applicable much as in Europe and in the US as it is in case of low and middle-income countries in large parts of Asia and Africa.
One of the arguments in favor of a UBI scheme is that it would only support purchasing power among non-active members of the society, offering a nebulous prospect of a future society engaging only competitive individuals in innovation and production, while the rest might remain passive recipients of a subsidy. Such a scenario may potentially drive UBI offering doles for the poor, acting for instance against the EU's key target for social protection: to guarantee the inclusion of every EU citizen.
The randomised control trial in Finland can serve a good case in point–that UBI means increased employment and leads to higher incomes, referring the case an outcome as proof of UBI as a panacea against poverty. Obviously, this result would encourage us to believe that UBI made the difference in turning passive individuals into workers and entrepreneurs, encouraging other countries to emulate the model. Deeper analysis suggests 'caution' in attributing this outcome to UBI alone.
Emergence of a New 'Social Contract' Regime  
The idea of UBI has largely been based on a number of factors and considerations including but not limited to future disruptions in domain of technologies, and labor market conditions, some of which have already begun to show their ugly hoods in various parts of the world. The idea of BIG however is being contested by experts including social scientists, political leadership and technologists both in favor and against its feasibility in terms of legislative processes and large quantum of financial resources needed to cover a large section of society and bring them under basic income entitlement. This idea may eventually lead to a conversation between the people and their states to work together on germinating UBI as a 'new social contract,' in the aftermath of gradual withdrawal of the nation states from welfare measures that once safeguarded the social interest of its people.
It is nuanced that social fabric reels under pressure with growing poverty, unemployment and inequality posing threats and forcing governments to take a due note of the phenomenon and address these in a time bound manner. It is also being debated on how artificial intelligence, 3D-printing and Manufacturing 4.0 would play out in final resolution of the UBI. These are the pressing problems in practically all corners of the world, warranting a functional solution.
The most promising aspect of UBI is the attention given to minimum standards of income protection. Decent income protection is a necessity, which should find its resonance in minimum national social standards around the world – even in the absence of UBI. The debate about UBI is taking place, globally, suggesting that UBI might become a future discourse for a broad range of social reforms around the world. UBI's fundamental idea – decent income protection without means-testing – is simple enough to carry universal salience. If the policy debate around UBI is combined with successful experiment outcomes, it may have the potential to converge social protection systems across countries.
Tackling a 'Zero Poverty' Agenda
Proposed SDG Action Plan   
In run up to the 2030 agenda and to cut poverty down to zero from its current levels globally, the following prescription as endorsed by the United Nations have been proposed and are listed below:
 1.1 Eradicate extreme poverty for all people everywhere, currently measured as people living on less than $1.25 a day
1.2 Reduce at least by half the proportion of men, women and children of all ages living in poverty in all its dimensions according to national definitions
1.3 Implement nationally appropriate social protection systems and measures for all, including floors, and by 2030 achieve substantial coverage of the poor and the vulnerable
1.4 Ensure that all men and women, in particular, the poor and the vulnerable, have equal rights to economic resources, as well as access to basic services, ownership and control over land and other forms of property, inheritance, natural resources, appropriate new technology and financial services, including microfinance
1.5 Build the resilience of the poor and those in vulnerable situations and reduce their exposure and vulnerability to climate-related extreme events and other economic, social and environmental shocks and disasters
1.A Ensure significant mobilization of resources from a variety of sources, including through enhanced development cooperation, in order to provide adequate and predictable means for developing countries, in particular less developed countries, to implement programs and policies to end poverty in all its dimensions
1.B Create sound policy frameworks at the national, regional and international levels, based on pro-poor and gender-sensitive development strategies, to support accelerated investment in poverty eradication actions
Visioning a 'Zero Poverty World' by 2030:
Transition From Monetary Transfers to Welfare Policies
Going forward, it will be prudent to expand UBI discourse from monetary transfers to a larger set of welfare state policies. This needs to be done to enable a balanced approach for a large-scale implementation of UBI around the world, facilitating exchequers' propensity to mobilize large scale financial resources while garnering consensus with all key stakeholders including the private sector, to introduce UBI as a welfare measure, and not as a standalone concept, through a legislative process for its successful roll out and success.
UBI touches upon three core targets of the United Nations Agenda 2030 SDGs: no poverty, reduced inequality, and decent work and economic growth. Indirectly, it may also address other goals, such as zero hunger, good health and wellbeing, quality education, gender equality, and peace, justice and strong institutions. UBI however alone falls short of attaining any of these goals.
Guaranteeing the absolute minimum in terms of money for every individual would be a major step for social progress but it would simply not be enough to move our societies onto a socially sustainable path. We need to start considering UBI as an irreplaceable but not a standalone part of a broader universal and progressive social security program, both in Europe and globally.
The case of nations as cited of those in Asia, Africa and Europe, given their size and complexities, impending debates around UBI and necessity for a country wide roll out of the scheme can be an interesting case to watch out for in near future. Due to vast requirements for financial heft in order for a universal roll out, it may mean governments' taking a large pool of money away from crucial policies such as those on health, income generation, employment, livelihood and education and deploying these in favor of large welfare measures, often seen to be tricky for developing economies.
Moving Forward
In final analysis, there are advantages and disadvantages of a UBI scheme, especially in large country contexts. Taking case of nations currently planning – the sheer scale and complexity of the UBI- for roll out of the scheme would require political leadership and economic resources. It would also mean large scale structural economic adjustments for its execution.
Some of the proven advantages though of the UBI schemes can include: poverty and vulnerability reduction, more choices to citizen's on spending, better targeting of aid, insurance against shocks, boost to financial inclusion, psychological aid to people, and more administrative efficiency. Some of the disadvantages may include: gender disparity induced by cash, fiscal cost given political economy of exit, conspicuous spending, potential stress on banking systems, political opposition to transfers to rich people, exposure to market risks – cash versus food –and reduction in labor supply.
Thus, in large country contexts, UBI scheme, in addition to the subsidies, may be considered as a moderate recipe to provide social security scheme to people to protect their right to access to state funded developmental policies of education, health and employment while keeping beneficiaries active within the growing national economy.
After in depth analysis and consideration of overall concept, it seems that UBI is definitely a powerful concept and needs hot pursuit by international community, depending on their unique contexts and circumstances, as a means to reduce poverty in its extreme form. Though the time may not be ripe for BIG's outright implementation, however, the time is definitely opportune for a serious consideration in preparing its time bound roll out in a bid to alleviate poverty to its zero levels. SDGs goal one is about collective endeavor to succeed in realization of a world free from poverty, inequality and disparity, keeping a time bound goal in consistent alignment with deadline 2030.
UBI, as a potent instrument of poverty alleviation, can play a decisive role in helping nations succeed in achieving a 'zero poverty' world while working in larger interest of the people who need to be lifted out of poverty cycles to be productive and contribute to national growth and global development, alike.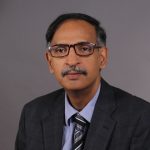 Pooran Pandey is a Non-Resident Fellow – Sustainable Development at Nkafu Policy Institute. Contributor to (Springer Nature, Germany) first global encyclopedia on United Nations Sustainable Development Goals (2019), Pooran Chandra Pandey is also the founding CEO of the Dialogue of Civilizations Research Institute, a Berlin, Germany, based international think tank (2016-2018)