For several years, the Central African Republic has been experiencing a succession of crises originally due to the tragic death of the late Pioneer President, Barthélémy Boganda, one year before the proclamation of independence. Since then, the country has evolved in a socio-political and economic instability marked by the "trampling" of the principles of democratic governance. Since 1960, unconstitutional changes of government have marked CAR's history. More explicitly, free and transparent elections have given way to military coups. There have been five of these to date – 1965, 1979, 1981, 2003, and 2013. Periods of peace and relative political stability have become rare because of the recurrence of mutinies and civil wars. This deleterious political climate is not without a negative influence on the bordering countries. This is the case of uncontrolled migrations and their humanitarian consequences and the insecurity within the borders. In the circumstance, therefore, this essay provides an understanding of unconstitutional regime change in CAR and the implications of such changes for peace and security in the Central African sub-region as a whole. 
An historical instability 
Recent political events on the African continent have prompted laymen and analysts to abandon the "old" problems of the Central African Republic in favor of new developments such as the transition in Chad and the recent coup in Mali. Suppose the case of the Central African Republic is still of interest. In that case, it is because it brings to the forefront the theses of globalization concerning the interdependence of states and the weakening of borders. From this perspective, what happens in one state has positive or negative effects on others, including the CAR and neighboring countries. Moreover, since the same causes produce the same effects, the Central African case can help understand or explain what is happening in Chad or Mali by looking at the extent to which the failure of a transition can plunge a state into a continuous cycle of violence. Indeed, the CAR is known and now labeled as an unstable country and even a "failed state" (Helman & Ratner 1992) due to repeated coups d'état since the 1960s. The first of these occurred in 1965, when the first Central African president, David Dacko, was overthrown by Jean-Bedel Bokassa, who proclaimed himself emperor in 1977. The latter was, in turn, dethroned by his predecessor, who took over the rein of the country. This was followed by a series of coups d'état in 1979, 1981, 2003, and 2013. Thus, in 60 years of independence, CAR has experienced six republics, five coups d'état, three major civil wars (2004-2007; 2012-2013; 2013-2014), and eight constitutions, including the one in force in 2015. 
Political instability with sub-regional repercussions 
This ongoing conflict has led to unseen and informal migratory flows, both from populations seeking refuge and rebel groups looking for new mercenaries. According to the latest statistics from the United Nations High Commissioner for Refugees, as of April 30, 2021, there were approximately 729,005 internally displaced persons and 687,773 Central African refugees, distributed as follows: 321,603 in Cameroon, 205,674 in DRC, 110,416 in Chad, 27,136 in Sudan, 20,700 in the Republic of Congo, and 2,244 in South Sudan. These figures exclude Central Africans repatriated in previous years during repatriation operations organized by UNHCR. For example, 3,809 refugees from CAR were repatriated from Cameroon on March 11, 2020, 3,309 were repatriated in 2019, and 500 in 2020 (UNHCR 2020). On the rebel's side, civil wars in CAR have provoked and multiplied cross-border recruitments of Congolese, Chadian, and Sudanese mercenaries by Central African loyalists and rebels (Chauvin & Magrin 2020). The direct consequences of these migratory movements in the Central African sub-region are humanitarian and security-related. These include increased cross-border crime in neighboring countries, regional arms circulation, cattle rustling, kidnapping of herders for ransom, raids, and the slowing down of commercial activities – blocking of transport and goods. 
In summary, the unconstitutional changes of government in CAR negatively affect the stability of the Central African sub-region. These are a window of opportunity for instigators of trouble who operate both in CAR and within the borders of neighboring states. It is urgent to find sustainable and effective solutions to restore peace and guarantee security and respect for the rights of the population. Such efforts should be driven by the African Union and the Economic Community of Central African States, including the CEMAC sub-region. 
References 
Chauvin, E., & Magrin, G. (2020). Violences et régionalisation en Afrique centrale. Belgeo. Revue belge de géographie, (4). 
Helman, G. B., & Ratner, S. R. (1992). Saving failed states. Foreign policy, (89), 3-20.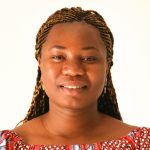 Aboudi Vanessa is a Research Associate in the Democracy and Governance Division of the Nkafu Policy Institute. She holds a Master's degree in Political Science from the University of Yaoundé II and is particularly interested in governance and gender issues. She is the author and co-author of several articles published in national and international journals.