Dr. Felicitas Atabong Mokom holds a Ph.D. in Computer Science from the University of Windsor, Canada. Since 2015, she has served as the Dean of the School of Information Technology at the Catholic University Institute of Buea. In the era of global advocacy for transformative women's leadership and in the wake of the celebration of the International Women's Rights Day 2021 in the midst of COVID-19, this strong-willed teacher-researcher stands out in a male-dominated heuristic field.
---
On  Policy Magazine: You are the Dean of the School of Information Technology at the Catholic University Institute of Buea. What is the added value of such an institution in the Cameroonian academic community?
Felicitas Atabong Mokom: The Catholic University Institute of Buea is a unique institution with a valuable brand that promotes delivering a holistic education to Cameroon's youth via an integrated model of entrepreneurship, morality and technical streams. This ensures that the graduates of the institution are individuals who can contribute significantly to their communities and the country.
OPM: For several years now, Africa has been experiencing a problem of technology transfer. Several projects carried out in the continent are implemented by foreign contractors with little or no technology transfer. What can be done to ensure transfer of technology, promotion of technology innovations in Africa, and much more, a real technological independence?
FAM: I believe there are some specific things that can be done to promote or enhance technology transfer in Africa. We need greater synergy between the community, universities and industry. Although there are issues of funding, resources and capacity, a greater collaboration between them can help smoothen the process of problem identification to innovation and research and finally to actual production. Many local universities use the term "entrepreneurship" or "entrepreneurial" loosely, believing it is just a matter of providing courses on the subjects instead of actual development of projects that are realized in society.
OPM: Information and communication technology are increasingly indispensable in today's world and most economies are equally moving from analogue to digital. What is the place of Africa especially Cameroon in this innovation and how can the continent position itself in the game of technological innovations?
FAM: I think our greatest opportunities lie in leveraging the capabilities of our youth. It is very important that we learn from countries in Asia that consider their own environment in the choice of innovation to promote. There is a tendency in Africa to copy what countries in the West have done even when it has little relevance in our context or is likely to face resistance due to our culture. There is also a tendency to strive towards realizing huge projects when smaller projects may have a bigger impact in the society. To make our mark in innovation on a global scale we must begin with a focus on solutions for our localities.
OPM: The world today is experiencing the second wave of the COVID-19 pandemic. Of your opinion, how can technology reinforce the fight against the pandemic?
FAM: Technology can certainly play a big role at many levels, from promoting awareness to diagnosing and monitoring of the virus. It can also facilitate the sharing of knowledge, especially data towards understanding the disease and its spread. Technology can also be valuable towards gathering data to track and monitor the socioeconomic impact of COVID-19 in our communities.
OPM: Artificial intelligence is continuously evolving in benefit of industries and businesses. Some economists however think it is a threat to job availability for human beings considering that machines are fast replacing humans in some job positions. What is your take on this and do you any guarantee for a 100% reliance and confidence on artificial intelligence?
FAM: There is hardly anything that we can consider 100% reliant or have complete confidence in, and AI is no different. There is often a price to pay as a society when machines take over some of our activity. For instance, many would agree that virtual communication has hurt relationships in some ways while enhancing them in others. Many of us still miss "snail mail," the lovely handwritten letters we would receive via the post office. It is easy to regard AI as a threat to job availability, especially jobs that involve processes that can be automated. Interestingly, more and more jobs are falling into this category as AI ventures into notions such as "common sense." Nevertheless, advancements in technology have created more jobs than in the industrial age. As a result, adaptability and mindset change in the AI age will definitely create significant opportunities for those with the proper skills. We will need to rethink many disciplines and how they can retain relevance in the future.
OPM: Thirty years ago, African countries embarked on the paths of democracy and the promotion of fundamental freedoms. What assessment can we make today on the global scale in Africa and Cameroon in particular?
FAM: Democracy is not a one size fits all. It must be seen within a given context. History has proven that for it to thrive, it has to be built on strong institutions that can stand the test of time.
OPM: In recent years, Cameroon has been facing major crises, particularly in the North-West and South-West regions, which have profoundly disrupted the schooling of young people. What technological solutions can be envisaged to ensure the continuity of education in these areas? What ways should be explored for a sustainable way out of the crisis?
FAM: Before COVID-19 forced schools to shut down bringing on-site education to a halt, virtual learning was a simple add-on for some schools and non-existent in many others around the world. It was surprising to discover that even schools that were well-equipped to carry out online studies struggled. This was primarily due to the fact that use of technology goes well beyond its existence. Culturally, the users must be prepared to adopt the technology and exploit it. Some schools such as CUIB had institutionalized virtual learning as a way to manage continuity of education throughout the Anglophone crisis. Institutions should share knowledge, because finding and realizing their own solutions independently is a disservice to us as a country. The government can also play a great role in laying out and insisting on the proper infrastructure. Internet continues to be unreliable and expensive making solutions that involve virtual learning cumbersome to realize. Of course, there are remote areas where Internet availability is non-existent. Here we can consider some technological solutions that involve creation of digital materials that can be taken to those in areas where teachers are not available and disseminated with the help of coordinators.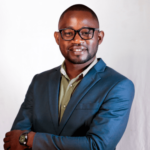 Steve TAMETONG is the Deputy Director of Democracy and Governance Division at the Nkafu Policy Institute of the Denis & Lenora Foundation. He holds a Ph.D. in Public Law from Dschang University. He also holds a Ph.D. in Governance and Regional Integration from the Institute of Governance, Humanities and Social Sciences of the Pan-African University (African Union).