The introduction of the democratization process in Africa more than three decades ago ushered in hopes of an end to the dominantly authoritarian rule that characterised many African countries soon after gaining independence in the 1960s. Prior to this period, military takeovers in Africa were considered as a way to change the political order of dictatorship in the wake of decolonization. During the second part of the 20th Century, the overall number of coups and coup attempts stood at an average of four per year. The democratization process was thus greeted with euphoria and fanfare all over the continent as a potential solution to authoritarian regimes produced by unconstitutional change of power in many of these states that were characterized by widespread instability. The expectations were that political pluralism was going to lead to the collapse of civilian and military dictatorships which will pave the way for the establishment of rule-of-law-based governance systems characterized by constitutionalism and constitutional government, including reforms such as term limits  
Initially, the growth in democratic reforms and constitutionalism led to the decline in coups in the continent to two per year until 2019. The persistence of coups, though declined, after the introduction of democracy in many African countries is linked to the slow pace of the democratic process itself. Many of these countries including the African Union (AU) and regional organizations seem to have reduced democracy to holding of elections, whether credible or not, and selective response for term limit   
As such, since 2019, constitutional democracy became significantly attacked by the incessant military juntas in many African states, a situation which the United Nations Secretary-General Antonio Guterres, in condemning, termed "an epidemic of coup d'états". Indeed, Africa has witnessed dramatic comebacks in military juntas in countries such as Zimbabwe, Sudan, Mali, Guinea, and recently again in Burkina Faso. In 2021 alone, four successful coups took place in Chad, Mali, Guinea and Sudan.  
Ironically, the upsurge in military takeovers persist even when there is a relatively new continental normative instrument adopted by member states on 30 January 2007 to set standards for better governance across the continent, namely the African Charter on Democracy, Elections and Good Governance (ACDEG) complementing the Lomé Declaration and the Constitutive Act of the African Union (AU).   
In the face of this growing trend in army mutinies, this policy brief shades light on some of the following questions. What have been the drivers of recent military takeovers in Africa? What are the characteristics of such changes? To what extent are policy instruments used in addressing such mutinies and what can be done to ensure the compliance of state parties to such instruments at the continental levels? 
Drivers of Military Takeovers 
Before discussing the drivers from an analytical perspective, it is important to highlight the justification often given by coup leaders for their actions. Usually, corruption, mismanagement, and poverty are often advanced by coup leaders as reasons for their actions. According to analysis by Remi Adekoya, for CNN (September 13, 2021), "the leader of Guinea's recent coup, Colonel Mamady Doumbouya, echoed these justifications, citing "poverty and endemic corruption" as reasons for overthrowing 83 year old president Alpha Condé. The soldiers who led a coup in neighbouring Mali in 2020 claimed "theft" and "bad governance" prompted their actions. Likewise, the Sudanese and Zimbabwean generals who toppled Omar al-Bashir in 2019 and Robert Mugabe in 2017 respectively, deployed similar arguments. These have been the same reasons since the 1960s implying that even after seizing power, little or nothing is done to redress the issues. This is clearly captured in by Joseph Sany, Vice President of the Africa Center at the United States Institute of Peace in the CNN report (September 13, 2021) when he says: "the initial reaction of what you see on the streets will be of joy, but very soon, people will be demanding action… and I'm not sure the military will be able to deliver on the expectations, basic service delivery, more freedoms". 
From experts' perspective, the recent upsurge in coups in these countries are a mix of external drivers such as "the increasing and diverse number of international actors who are active in the continent prioritising their interests, and internal factors, such as widespread public frustration against corruption, insecurity and poor governance" (Aljazeera News Report, 2020). For coups in countries such as Zimbabwe (2017), Sudan (2017) and Guinea (2021), the long stay of authoritarian regimes in the face of poverty and underdevelopment raised questions of legitimacy and thus served as a platform for persistent political agitations which culminated into popular uprisings against long serving dictators. The success of these uprisings have thus been determined by the decision of the military to act as was the case in Zimbabwe and Sudan which led to the ousting of Former Presidents Robert Mugabe and Omar al-Bashir respectively had long served their countries as presidents. In Chad,  the brutal killing of the long serving President in the field, Idriss Deby (1989-2021) led to his son, General Mahamat Idriss Deby immediately seizing power by suspending the constitution and dissolving the parliament.  
In these cases, the issue of legitimacy is predicated on the fact that many of them continue to manipulate the constitution or organize elections with an established rigging mechanism which continued in producing election results in their favur. Their rulerships were characterized by suppression of dissidents, incarceration of political opponents and the general suppression of civil and political rights of the citizens. 
Characteristics of Recent Coups 
The popular believe by many pundits is that military takeovers constitute an affront to democracy which is anchored on citizens' empowerment, participation, competition and legitimacy. This believe emanates from the fact that before the democratization period in Africa in the 1990s, many of such coups were largely bloody, brute and authoritarian in their governance approach. Contrary, to this believe, recent coups seem to be an outcome of failures of civilian regimes whether democratically elected or not to bring about good governance. Many of the recent coups have occurred in countries with longstanding dictators as in the case of Zimbabwe, Sudan, Chad and Guinea, while some have uprooted democratically elected presidents as in Burkina Faso with claims of having failed to bring about security and meaningful development in general. This trend started in Zimbabwe in 2017 where the long serving independence hero of the country, President Robert Mugabe (of blessed memory), was ousted by a military junta in response to his inability to address popular uprisings in country.  
Another major characteristic of these takeovers is that many of the governments in coup affected countries had major legitimacy deficiencies such as low turnout during elections or referenda (voter apathy), opposition boycott, questionable judiciary and parliamentary independence, non-inclusive and non-participatory constitutional dialogue, and lack of transparency and constitutional reform process and a questionable electoral management system which is far from independence among others. 
Moreover, majority of the coup-affected countries have changed their constitutions; for example, Burkina Faso (2000, 2005 and 2015), Chad (2005, 2018), Guinea (2001, 2010) and Zimbabwe (2013) Many of these changes have been considered constitutional coups given that they targeted the elimination of term and/or age limits for presidents and allow the incumbent presidents to unconstitutionally extend their mandates.  
Recent coups are equally indicative of weaker institutions at the national, regional and continental levels. In many of the coup-affected countries, there is limited separation of powers between the government, judiciary and parliament. Most of these countries have been ruled by strong men who used soft and physiological coerciveness to manipulate the constitution (what constitutes constitutional coup d'état) and who established a network of election engineering mechanism in their favor. They used parliament, judiciary and referenda organized by weaker and far from independent electoral bodies to change their presidential term/age limits. 
Response to Recent Military Takeovers 
At national levels, citizen responses to military takeovers have been expressed differently. In some cases, there has been public jubilations by the population as was the case in Zimbabwe, Sudan and Guinea where long serving dictators with track records of suppressing the civil, political, cultural, economic, and social rights of their populace were ousted. In others, there has been popular uprising by the population demanding  the end to colonial manipulations as has been the case in Mali.  
At the regional and constitutional level, the growing trends in military rule is taking place at a time when "the African Union (AU) and Regional Economic Communities (RECs) are striving to fine-tune their relevant mechanisms and policy/legal instruments to address what has been identified as one of the major sources of dysfunctionality of the post-colonial African state" The response to these coups at the continental level is guided by three legal instruments, namely, the Lomé Declaration on the Framework for an OAU Response to Unconstitutional Changes of Government (widely known as the Lomé Declaration) adopted on 12 July 2000, the African Charter on Democracy, Elections and Governance (ACDEG), adopted on 30 January 2007, and the Constitutive Act of the AU. These instruments are usually executed in partnership with regional economic communities (RECs) complimented with their elaborated instruments. This is the case with the Economic Community of West African States (ECOWAS) that developed her regional instrument in December 2001 with an additional Protocol on Democracy and Good Governance for the economic community. 
The Way Forward
Africa is the youngest continent with a median age of 20 and is fastest growing as well. This is happening in the face of competition for resources that are poorly managed. In this light, prospects for a growing trend in military coup d'états due to popular uprising in the context of youth unemployment and bad governance are high if meaningful democratic reforms are not introduced to reverse the trend. There is need for the era of "strongmanship" to be replaced by strong and well-functioning institutions.  This will guarantee separation of powers and ensure that the rule of law prevails. 
Amongst strong and independent institutions is the election governing bodies of African countries. Such institutions will ensure the organization of free and fair elections. At the moment, the electoral codes of these countries are marred by limitations that only go to undermine the legitimacy of leaders and create fertile grounds for popular uprisings and insecurity. Indeed, these limitations account for the widespread belief by many Africans that elections are not capable of giving them the right leaders they want. Creating strong electoral bodies with efficient electoral laws is thus essential in supressing the coup epidemic and making the continent coup-free.   
Furthermore, little is done by global and regional organizations in stemming coup occurrences. In September 2021, the UN Secretary-General António Guterres voiced concern that "military coups are back," and blamed a lack of unity amongst the international community in response to military interventions. The response by AU and regional bodies such as ECOWAS has been limited to condemnation and suspension of coup countries from these organisations in an effort to press for transition to civilian rule. Besides condemnation there has been no action especially as stipulated in the three policy response involving the African Charter on Democracy, Elections and Good Governance (ACDEG), the Lomé Declaration and the Constitutive Act of the African Union (AU). There is thus the necessity for effective implementation of these instruments to prevent further coup occurrences in the continent.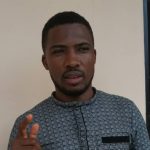 Dr. Tata Emmanuel SUNJO is an expert in Governance and Regional Integration. He is equally a specialist in Environmental Politics and Policy