This contribution focuses on issues surrounding unconstitutional changes of power in Africa and the implications for the continent's peace, security, and stability. While military mutinies are observed to dominate unconstitutionalism in Africa, constitutional manipulations mostly by incumbents and ethnicity are equally observed to be powerful drivers contributors. The recurrence of unconstitutional changes in power in many sub-Saharan African states strongly negatively impacts socio-economic development due to the attendant peace, security, and stability challenges. How can we grasp these unconstitutional regime changes as a whole? And how do we overcome it? 
Trends on unconstitutional change of government in Sub-Saharan 
Unconstitutional changes of government are rife in Africa, and the common man would think that this is an African political specialty. The tenacity of this political blunder has a historical connotation, which links the emergence of the concept of unconstitutional change of government to the "third wave of democratization," that is, African states' access to independence (IOF, 2016). This political reality continues to take place even outside the African continent.  Nevertheless, the theoretical statements around the unconstitutional change of government are important to highlight to better understand it. According to the International Organization of la Francophonie, this concept has two major interests. First, it expresses a paradigm shift in the appreciation of irregular modalities of access to power. 
In other words, it lends credence to the idea that from now on, the modes of devolution of political power are understood exclusively through respect for the conditions and modalities provided for this purpose by the constitution. The falsification or circumvention of the constitutional procedure thus becomes easily identifiable, and the fight against the de facto governments legitimate. Second, the concept of unconstitutional change of government is attracting interest because of its content, "Which is now in an undeniable phase of progressive development" (IOF, 2016) to the extent that it has become difficult to determine with certainty its perimeter.  
The African Charter on Democracy, Elections, and Governance unequivocally clear in denouncing unconstitutionally ascended power. Summarily, it defines the unconstitutional change of government as Any amendment or revision of constitutions or legal instruments that undermines the principles of democratic alternation" (Likibi, 2007). The history of unconstitutional government changes in several Sub-Saharan African countries coincides with these definitions. This makes those countries a salient example of constitutional breakdown whose repercussions transcend national borders. Furthermore, unconstitutional change of government also denotes "a situation that may jeopardize the evolution of its democratic political and institutional process or the legitimate exercise of power (Likibi, 2007), which affects human rights, economic structure, and state security. 
An analysis of unconstitutional change of government in SSA considers several issues put together. Even though the African continent since the late 90s has experienced a gradual improvement in democracy through the adoption of democratic values and creating democratic institutions, ironically, leaders of some African states have constantly manipulated and the constitution to suit their personal interest and to consolidate their position in power. The African Union has been reactive in some cases and dormant in others. This has lead to a kind of populism that stands as unconstitutional populism as recently experienced in countries such as the example in Burkina Faso, Mali, and Sudan; In many of these countries, populism has imposed itself as a means of challenging the managerial shortcomings of the democratically elected political elite and has been at the origin of the crisis of the welfare state. This seems to have set a precedence of a modality of democratic alternation which, to impose itself durably as a lever of the direct government of the people, should be based on solid political resources.  
Unconstitutional government changes traditionally find a breeding ground in coups d'état (as in the Central African Republic), affecting peace and security in Central Africa. In other contexts, internal identity crises of some Sub-Saharan African states like in Rwanda where the politicization of ethnicity created a climate of tension and ethnic conflict between Tutsis and Hutus in the 1990s and led to unconstitutional regime change, creating a climate of insecurity in East Africa since then. Unconstitutional change of government undermines fundamental human rights and, also, the national economy. This has been the case in countries such as Guinea Conakry, where the poverty profile was observed to be reduced between 1994-2007 when the country and later witnessed a significant downturn from 2008 and 2010 following the period of military transition, which rather gave rise to bad governance and underdevelopment. How to overcome these historical challenges? 
Breaking the cycle of unconstitutional changes of government 
The routinization of electoral methods of alternation is hampered by the strong survival of unconstitutional reflexes of power. The forceful takeovers of power by the junta in Mali and Chad betray the difficulty of democratic transitions in SSA. These coups also demonstrate that many African regimes and political systems still rely on the whims of the armed forces, which appear to be the real masters of political control. In this case, the civilian authorities are merely front-line officials at the behest of the military institutions, which can thus make or break them according to their interests. The democratic constitutional configurations only have consideration when they do not challenge the positions of the military. In short, these two situations account for the difficult transition and then consolidation of democracy in Africa, with remarkable effects on the stability of state institutions, including the state in general.  
These types of institutional crises have always been a source of security disorder in Africa already; impositions by non-constitutional means have often chaotically reinforced internal political cleavages, i.e., they have always considerably fueled the temptation for aggrieved groups to take up arms. With constitutional channels frozen in Mali and Chad, opposition protagonists now see armed rebellion as the only alternative available to them. This generally leads to implosion with the multiplication of pools of insecurity. Secondly, establishments resulting from coups d'état do not always manage to mobilize the minimum institutional and popular support necessary for a good security offer, thus leading to the inflation of internal vulnerability, which is profitable for foreign or cross-border criminal gangs. And in an Africa where border control remains a chimera, internal insecurity always has domino or contagion effects on neighboring countries and, consequently, regional and sub-regional blocs.  
According to this analysis, the anti-constitutional changes observed in Mali and Chad risk increasing the circulation and sanctuary of insecurity operators and their logistics on these territories and sub-regional spaces. More specifically, these are jihadist groups that for several years have made these two countries either transit sites or homelands for terrorist activities that combine attacks on political powers, mass crimes, and income-generating violence or economic profitability from chaos. If we take the case of Chad, Boko Haram, which has always relied on the porous nature of Chad for a good part of its human and logistical resources, will be able to take advantage of the worsening instability in that country to bring in more men, often from terrorist organizations operating in Libya and Sudan, and to make its criminal economy flourish once again, to the great detriment of the security situation in Cameroon and Nigeria. 
The ways out of the vicious circle of unconstitutional changes of power in SSA are observed at two levels, the internal and external levels. The political game needs to be liberalized at the internal level so that access to power is no longer subject to clan capture. Such a perspective requires the replacement of strong men by strong institutions, effective democratization, and the replacement of the population at the heart of the dynamics of state management. This last requirement annihilates the doses of manipulation and exploitation of the people for destabilizing institutions. It also guarantees a priori and a posteriori controls of the elites in power through truly free and transparent elections. Only to achieve this type of result, a minimal threshold of political culture is necessary among the masses, and therefore a considerable activation of political socialization is needed. At the external level, it is necessary to freeze the spectrum of Western and Eastern imperialism definitively. Indeed, these interferences for economic and geostrategic purposes are the bearers of the desire to control all the local establishments set up by these neo-colonial powers. The intergovernmental organizations should invest in this direction to put an end to these subjugations of African States. 
Conclusion 
Anti-constitutional changes of government are a recurrent and multifaceted reality. They are rooted in the fragility of the post-colonial African state, which remains a source of insecurity (Mwahila Tshiyembe, 1990). The processes of democratisation and democratic transitions in Africa must be made credible by the establishment of strong institutions that transcend political divisions. 
References 
Likibi, R. (2012). La Charte africaine pour la démocratie, les élections et la gouvernance: "Analyse et commentaires": analyse et commentaires. Editions Publibook.  
De la Francophonie, O. I. (2016). Rapport sur l'état des pratiques de la démocratie, des droits et des libertés dans l'espace francophone. Paris: OIF. 
Tshiyembe, M. (1990). L'État postcolonial, facteur d'insécurité en Afrique. Editions Présence Africaine.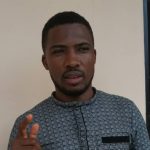 Dr. Tata Emmanuel SUNJO is an expert in Governance and Regional Integration. He is equally a specialist in Environmental Politics and Policy